Myndplan update
New landing pages
Question
Is there anything more you'd like to see us include on the landing page?
Since the launch of our Beta 1.0 product we've been hearing from many of you who don't qualify for early access but would like to view the website and learn more about Myndplan. Earlier this week we installed our completed landing pages, which means that you can now get a taste of what things look like online and review information about our services. This also gives clinicians and clients who are currently eligible to use the Beta release an easy way to get started. Now all that's needed to join is a click of a button.
Included in the menu at the bottom of the landing page is a link to detailed answers to Frequently Asked Questions. These have been carefully selected to cover most inquiries that clinicians and clients who are new to Myndplan might have. Also available are links to our detailed Terms of Use, Privacy Policy, and information about how national privacy standards like the American Health Information Portability and Accessibility Act (HIPAA) and the Canadian Personal Health Information Protection Act (PHIPA) relate to our product.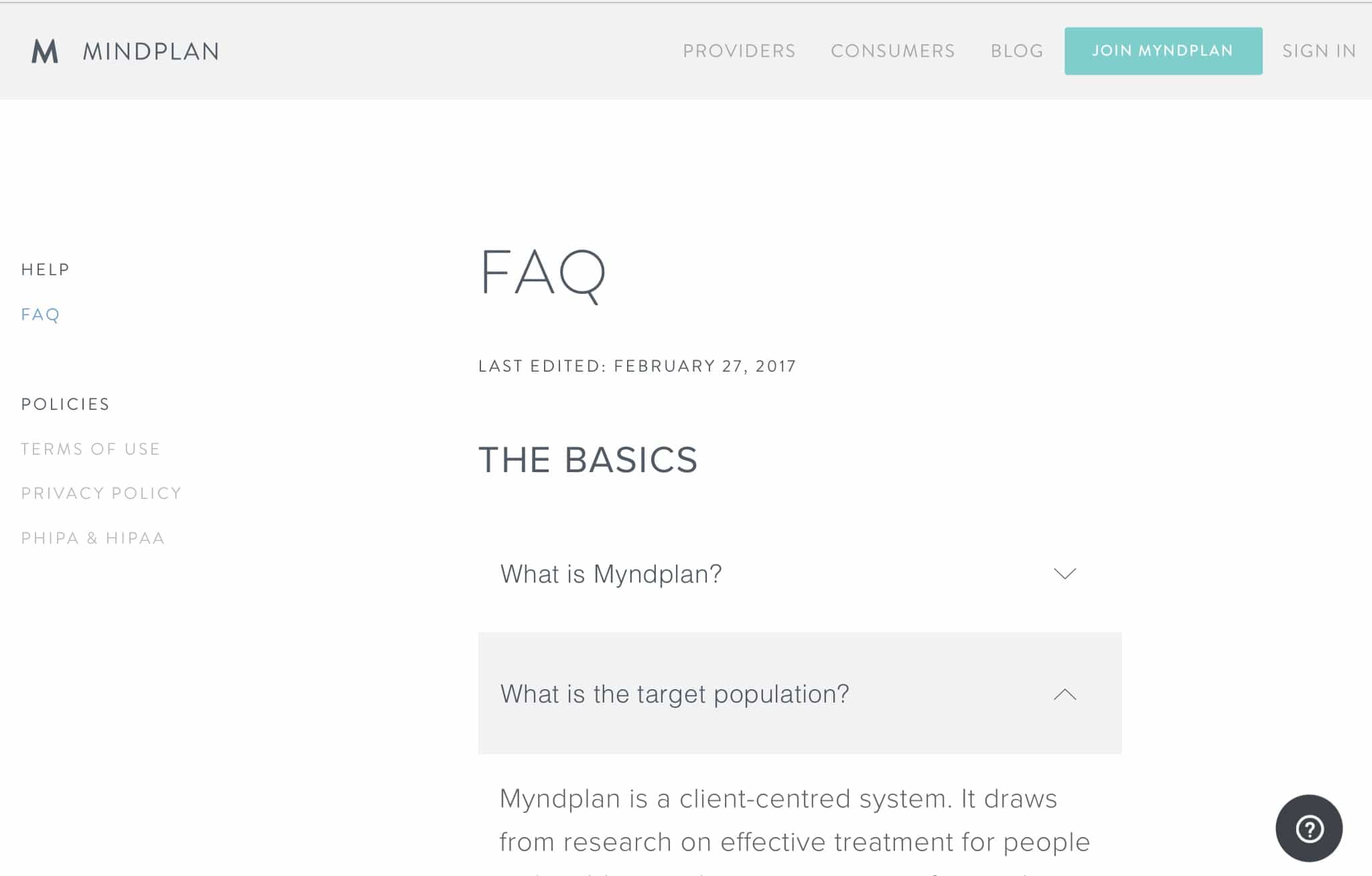 What's Next?
We're keeping busy working on the next items in our priority-list of tasks so that we can continue to roll out the full suite of Myndplan Services. First up will be some additional clinical predictors and alerts, and we are nearly ready to kick off our comprehensive set of mood monitors. Dr. Shepherd will also be starting a series of articles for both consumers and providers on how to get the most out of the MyndScan MultiAx. Keep your eye on our Blog for more updates!